Moral economies of 'development' in urban Africa
Canterbury Cathedral Lodge, 11 May 2018, Canterbury, UK
An international research symposium, funded by the British Academy/Global Challenges Research Fund (GCRF) through the RUA project and hosted by SSPSSR, University of Kent
Organiser: Dr David Garbin (Kent)
Co-organisers: Prof Simon Coleman (Toronto) and Dr Gareth Millington (York)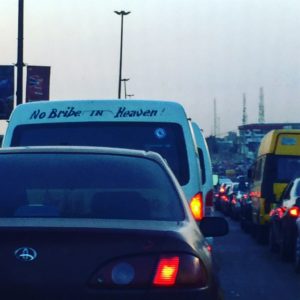 Places are free, but limited. To book a place: ruaproject@kent.ac.uk 
This interdisciplinary symposium brings together scholars from three continents to discuss themes raised by the project: 'Religious Urbanisation and Infrastructural Lives in African Mega-Cities'. Our aim is to bring project members together with other experts in order to assess progress so far, and to consider wider intellectual, methodological, and policy issues raised by the research. Fundamental questions guiding the discussions will include:
How should we consider the intersections and tensions between moral economies of 'development', urban life, urban change and mobility in contemporary Africa?
How are visions of the 'ideal city' materially articulated in religious imaginaries and concrete urban production?
What kind of centralities and peripheries are produced and reproduced through mega-urbanisation and religious place-making?
How should development policies and analyses take account of religious dynamics and religious actors in urban African contexts?
What is gained through systematically comparing moral economies of urban development in different African cultural milieux?
Each speaker will present for 20-25 minutes followed by questions and discussion.
10.15 – Welcome
10.30 – Planning worlds and urban visions – chair Dr David Garbin
Urban religion(s) and moral economies: framing the RUA project, Dr David Garbin (Kent) and Prof Simon Coleman (Toronto)
Infrastructures, religion and the 'African city': Observations from Policy and Theory, Dr Gareth Millington, University of York
Planning and religious urbanisation in/out of Lagos, Prof Immaculata Nwokoro, University of Lagos
11.30 – Tea/coffee break 
11.45 – Place-making and religious urbanisation – chair Dr Gareth Millington
Socio-spatial dynamics of the 'religious camp' in peripheral Lagos, Dr Xavier Moyet, University of Toronto
Religious urbanisation between local and global: two transnational church hospitals in Kinshasa, Dr Aurelien Mokoko-Gampiot, University of Kent/ GSRL, CNRS, Paris
13.00 – Lunch
14.15 – Socio-spatial mobility and politics of belonging – chair Prof Simon Coleman
Migration and the moral economies of traditional justice in an Accra slum, Dr Thomas Akoensi, University of Kent
'We are passing our leisure time': urban styles and rural lives among young men in eastern Uganda, Dr Ben Jones, University of East Anglia
15.15 – Tea/coffee break
15:45 – Religion and social change in plural contexts – Chair Dr Xavier Moyet
Pentecostalism, urbanisation and 'development', Prof Simon Coleman, University of Toronto.
Religious plurality as assemblage in Lagos, Dr Marloes Janson, SOAS, London
—
Building the 'alter-city'? – Dr David Garbin, University of Kent (Discussant 1)
Urban religion and spatial shocks – Dr Paul Tremlett, Open University (Discussant 2)
17.00 – Close